A biracial man sets out to learn about his Chinese-Canadian roots in Xie Xie, Ollie. Director James Michael Chiang talks about discovering his cultural identity and screening his debut narrative short at this year's Toronto International Film Festival.
---
Xie Xie, Ollie tells the simultaneously heartfelt and hilarious tale of one man's (played by Oliver Chiang) attempt to better connect with his dual Chinese-Canadian heritage. Along the way, the dramatic comedy explores the complexities of biracial identity and the challenges of being a part of a cross-cultural family.
The film will make its world premiere as part of the Short Cuts program at the Toronto International Film Festival on September 12.
Toronto-based filmmaker James Michael Chiang describes his directorial narrative debut as "a cultural journal" loosely inspired by a collection of moments from his own life.
"The film is a form of cultural therapy for me. My mom is white and my dad is Chinese, but we grew up in the suburbs of Toronto. When I was ten, I was put in Mandarin lessons, but my parents never spoke any language other than English," Chiang says. "I've also experienced times where I'm with the Chinese side of my family and I don't really feel like I'm a part of them, so it's really me trying to figure out who I am."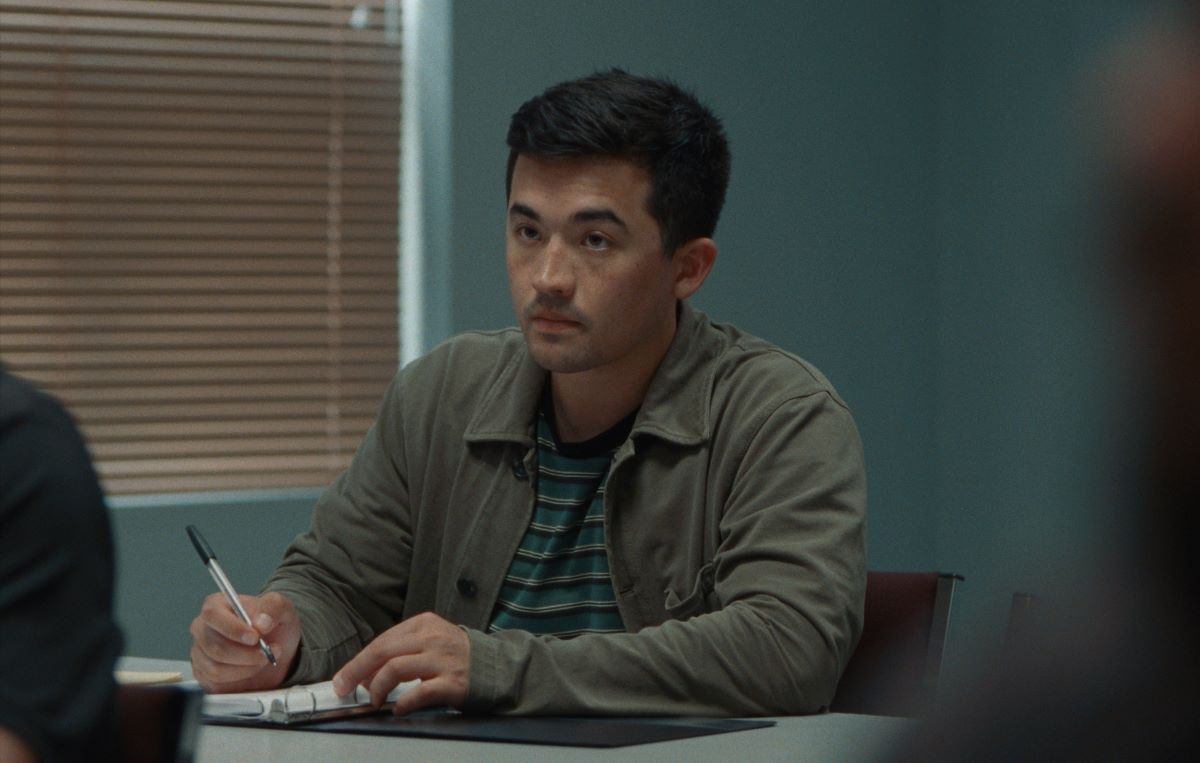 Chiang says he was motivated to develop the story during the COVID pandemic after Black Lives Matter and other similar social movements sparked a push for more black, indigenous and people of color creators.
"I was getting put on these lists of BIPOC directors and I didn't know if I really fit into that world. I asked some of my Asian friends, 'Are you guys on these lists? I don't think I should be on them,'" he recalls. "They were like, 'Dude, your last name is Chiang. You're Chinese!' I thought, 'Oh, you're right,' but I don't know if I really feel that way."
"Mixed cultural stories are something that I can actually say something about because I'm biracial."
He adds that he also saw the project as a chance to make the leap to narrative cinema from his professional work doing photography and directing commercials.
"I never really had a voice until this film, but I've started to find it a little bit now. Mixed cultural stories are something that I can actually say something about because I'm biracial," Chiang says. "I also really wanted to do longer form stuff and get more into the narrative world. I thought this was a good entry point."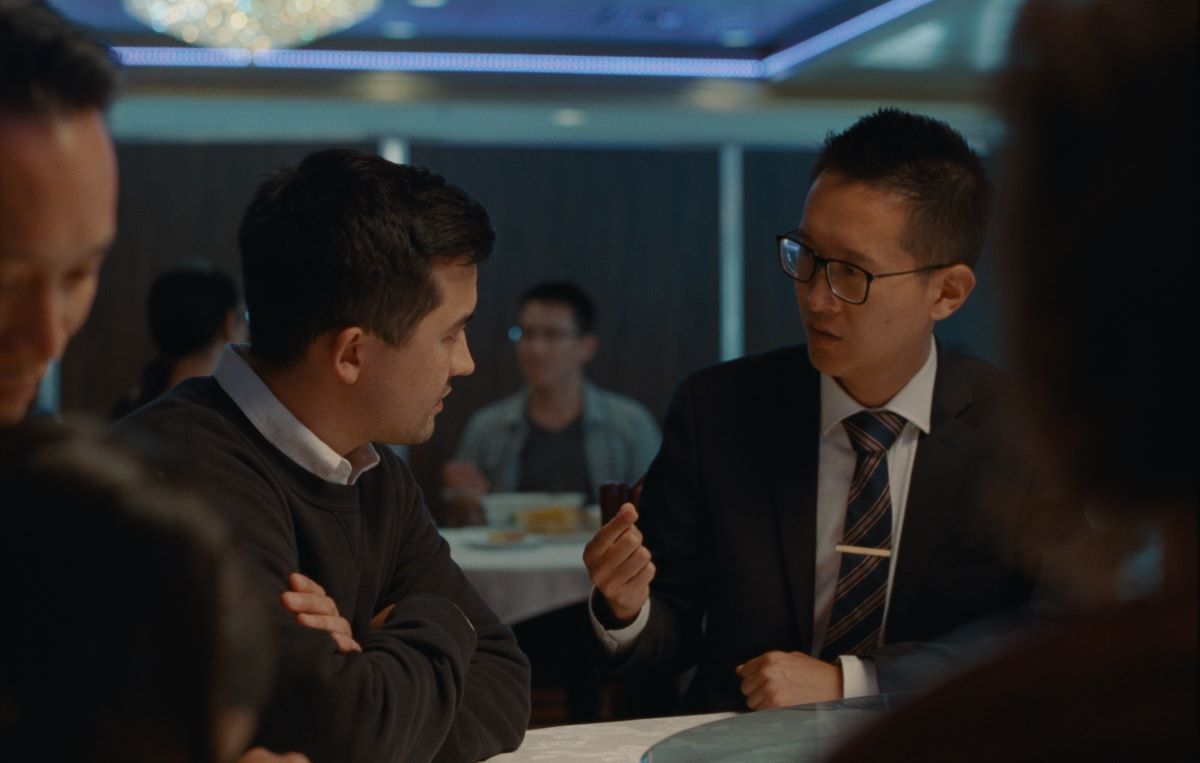 One of the biggest challenges Chiang faced working on such a character-centered story was finding (and casting) the right actors for the parts he had in mind.
"There aren't that many non-union Asian actors out there. Finding a Chinese grandma or family members or even trying to find someone that was mixed-race to play Ollie was really tough," he says.
Ultimately, Chiang says, he decided to cast his younger brother Oliver (with whom he also co-wrote the script) in the film's leading role.
"Thirty years from now, it'll be cool to get the family sitting in the living room together and pull out the projector."
"When I asked my brother to be in the movie, he said, 'I can't speak Mandarin. I'll have to study.' I was like, 'No, it's better if it's real!'" he says. "I cast him because he is awkward in real life. He really fit this character who doesn't know who he is."
Chiang's mother, father, sister and other family members also appear in the film, something the director says gives the piece a home movie feeling – a feeling that was further reinforced by the decision to shoot the project on 35mm.
"The story is a portrait of a character, so I wanted it to have a photographic aesthetic. I also wanted to make a family movie to have and to look back on. I had the funds to try it, so I thought it would be a fun memory," he says. "Thirty years from now, it'll be cool to get the family sitting in the living room together and pull out the projector."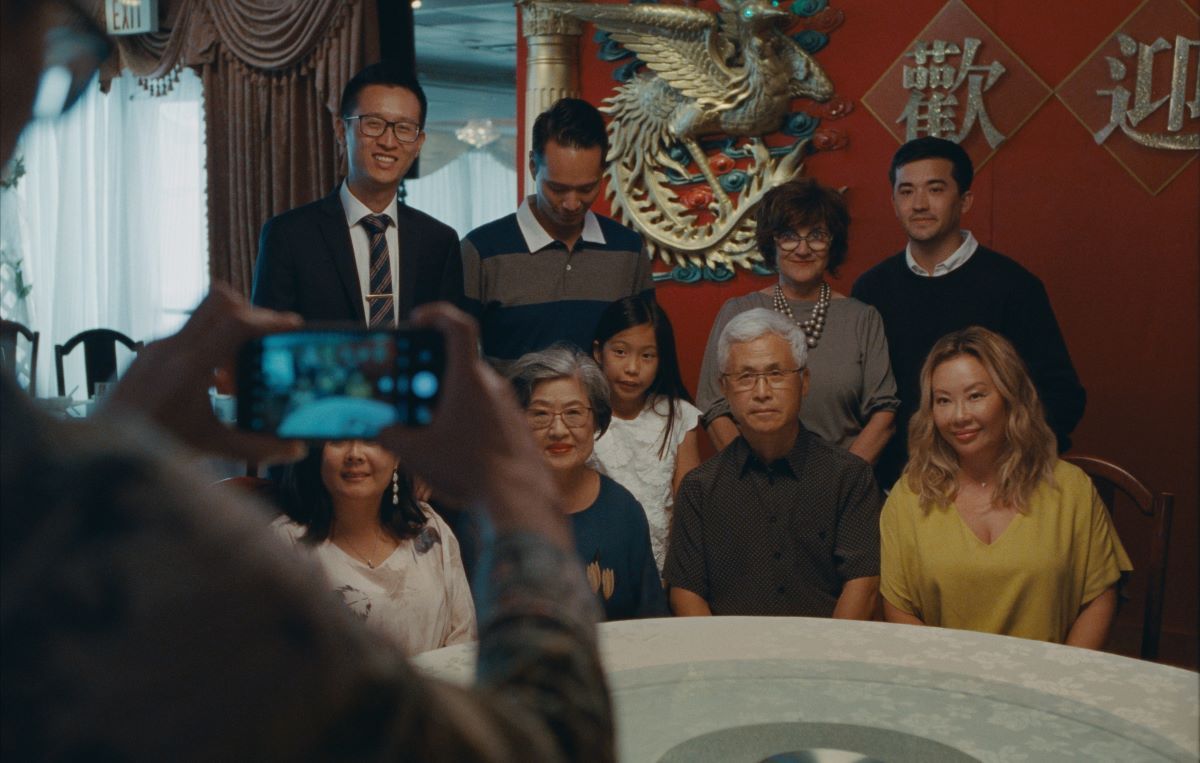 With Xie Xie, Ollie's premiere just around the corner, Chiang says he is excited to be able to screen his work at TIFF and hopes to use the opportunity to take the next step in his career.
"I'm so surprised I got in. It was a goal, but it was a huge bucket-list dream," he says. "It's really validating as a filmmaker to have a film at TIFF. I feel like I'm actually a filmmaker now, so that's exciting. I'm looking forward to meeting a lot of cool people that are in the industry."
He adds that while he is still learning about himself and where he fits in, he hopes that audiences will see themselves in the story and connect with the film's deeper message.
"I do think these stories are really interesting and that there is an interesting sub-genre of mixed-identity films out there. You're not ever one thing, so I want people to feel that they're seen," Chiang says. "It's a Chinese-Canadian story, but I hope that other people can take away the idea that you can still be yourself and you can always try to figure out who you are."
---
Find out more about Xie Xie, Ollie here or connect with James Michael Chiang on Instagram here (@jamesmichaelchiang).