A winter camping excursion leads to a gruesome discovery and a struggle for survival in Trail. Filmmaker Vincent Ménard discusses the call of the outdoors, the dark side of human nature and the challenges of shooting amidst hostile elements.
---
Part survival thriller, part dark comedy, Trail tells the story of a lone hiker who stumbles upon a grisly scene and must run (and fight) for his life amidst sub-zero conditions deep in the Canadian wilderness.
As writer-director Vincent Ménard explains, the film taps into our anxieties about isolation and what can happen if we find ourselves out in the woods and far from civilization.
"It's the amalgamation of a story I'd been trying to tell for many years – one of cycles, of death and rebirth, of transformation and how that relates to the world around us," he says. "In many ways it's also a cautionary tale. If we're not attentive on the trail, we risk taking a wrong turn and transforming into that which we fear the most."

The inspiration for the Trail, Ménard says, came in part from his fascination with the mysteries of the outdoors and a desire to be alone with nature.
"Nature is beautiful, yet cruel and haunting. But, what happens when we're far from others and encounter something terrible and unexpected?" he says. "Do we become animals or something more in the wild? And, what is a 'natural' human reaction in the face of an extreme situation?"
The film was shot during the winter of 2022 in Mont Saint-Hilaire, Quebec (about an hour's drive outside Montreal), with some additional photography shot in the Montreal neighborhood of Nun's Island on the St. Lawrence River.
"We wanted to make the landscape a character in the film, one that is watching this macabre tale unfold."
"We knew we needed somewhere that would feel isolated, but wasn't too far from Montreal, where our cast, crew and gear would come from," he explains. "The good folks managing the hiking trails near Mont Saint-Hilaire allowed us to film in a relatively isolated area – away from actual hikers – where we could have as much creative freedom as possible."
In order to make the most of the location, Ménard and director of photography Nico Abaunza decided to shoot the film with wider lenses to capture the vastness and isolation of the environment in which the story unfolds.
"Through every shot, we tried to maintain a feeling of being with nature. We wanted to make the landscape a character in the film, one that is watching this macabre tale unfold," he says. "In some instances, you feel as though nature is a voyeur, as though the trees and hills are observers giving off this sense of divine judgment surrounding the human activity."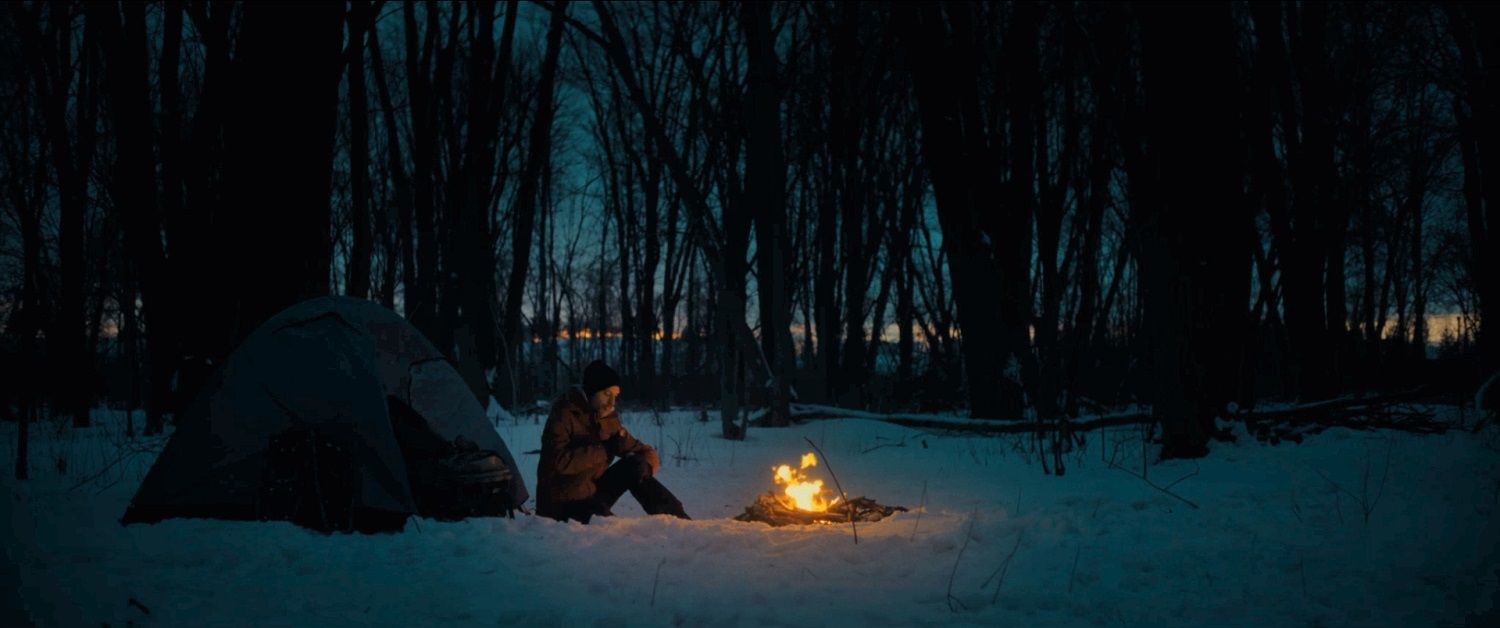 Filming outdoors in Canada during the winter, however, meant dealing with rapidly changing weather conditions and inconsistent light, as well as the effects of the cold on key equipment.
"Despite having a detailed shot list, storyboard and plan, we were truly at the mercy of elements that couldn't care less about human affairs, let alone a little movie like ours," Ménard says. "The name of the game for this shoot was adapt or go home – and we weren't going home without a movie."
Ménard and producer Mathieu Ardon Ktistakis also had to be very upfront and transparent with everyone involved in the project about the physical demands of working in such challenging terrain with deep snow and freezing temperatures.
"The name of the game for this shoot was adapt or go home – and we weren't going home without a movie."
"Hand warmers were always available and we managed to secure a heated location indoors where we served delicious home-cooked meals prepped by master chef Mathieu," he says. "Our goal was to make life as easy as possible for everyone involved. This was our top priority, no matter the cost. Take care of your team and they'll take care of you."
In the end, Ménard says, everyone had to "embrace the chaos that is filmmaking" and allow nature, the weather and the landscape inspire them to work together as a team to tell the story.
"I learned to create a very dynamic and welcoming working environment, one where everyone feels they can contribute to the story," he says. "This business is nothing short of a collaborative medium, and as filmmakers we're nothing without our crew. We're all in the same boat."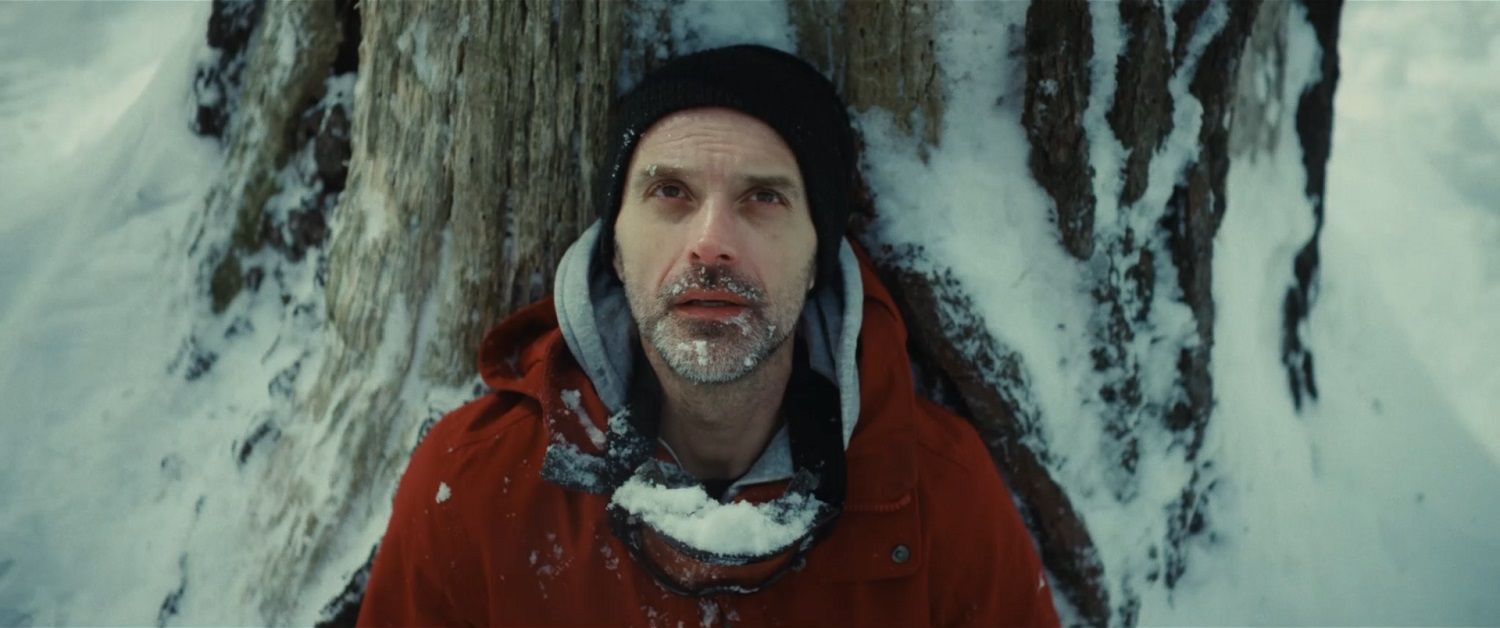 Trail is currently making tracks around the festival circuit, where it has already picked up numerous awards. The film will also be screening at the Vaughan International Film Festival in June, where it has been nominated for a Golden Reel Award for Best Cinematography.
"I'm proud we created a story that hooked some really talented people enough to convince them to go out in the cold and snowy woods with me for a couple weekends, because frankly, it was asking a lot," Ménard says. "I'm also very proud of the unique look we created. We owe it all to those who pitched in to make this film see the light of day."
He adds that we "have an incredible country that is uniquely beautiful when covered in snow" and that he hopes Trail encourages others to go out and experience Canada's impressive winter landscapes... without the story's horrific twist, that is.
"At the risk of sounding too morbid, I also hope it makes people laugh at how absurd the human condition can sometimes be," Ménard says. "As Albert Camus illustrated in his exploration of the myth of Sisyphus, we attempt to cheat death, but in the process are doomed to repeat the same action indefinitely – which I think is very funny and I hope is translated well on screen."
---
For more information, visit Trail's IMDB page here. Connect with Vincent Ménard via LinkedIn here or on Instagram at @mince.venard.