A hopelessly romantic florist finds herself implicated in an act of cheating in Oopsy Daisy. Filmmaker Devin Gillis discusses her take on true love, comedy in storytelling and the inspiration behind her new short.
---
In Oopsy Daisy, a cheery florist named Rosemary (played by Cassidy Foley) begins to question the existence of true love when an adorable/not-so-adorable couple (played by Devon Martinez and Sherine Menes) stops in to her shop to buy some flowers (though not necessarily for each other) ahead of their upcoming anniversary.
As writer-director-producer Devin Gillis explains, the film combines darker themes of infidelity with lighter comedy to comment that relationships that seem happy and functional on the outside often really aren't all roses.
"This is actually my second film about a toxic relationship, so I guess in some ways art has intimated life on numerous occasions for me, and a lot of problems I've had in relationships in the past have come through in new ways in my work," Gillis says.
Shot in Vancouver's Gastown district, Gillis says that the creative starting point for Oopsy Daisy stemmed at least in part from a case of location inspiration.
"I used to pass by this flower shop every day and thought, 'Wow, that'd be a great place to film!' So, I decided to walk in one day and the owners were so friendly and accommodating and they said 'Yes!'" she recalls.
Gillis wrote an early draft of the script while a student in the Writing for Film, TV & Games program at Vancouver Film School (VFS), where a small number of assignments are selected for production from each class.
"I just said, 'Screw it!' and decided to produce it myself."
"Even though I already had the location and everything, the script wasn't chosen to be made through the school, so I just said, 'Screw it!' and decided to produce it myself," she says.
According to Gillis, most of the film's $2,000 (CAD) budget went into equipment rentals, insurance and catering (and, eventually, festival submission fees); however, "a bit too much of it probably went into wardrobe."
"As someone who has always loved fashion and works as a stylist on other films, what the characters are wearing is super important to me. Not only the styles, but also the colors can add another layer of depth to the story, so I spent a lot of time putting together the looks in Oopsy Daisy. I also try to support small brands when I can," she says.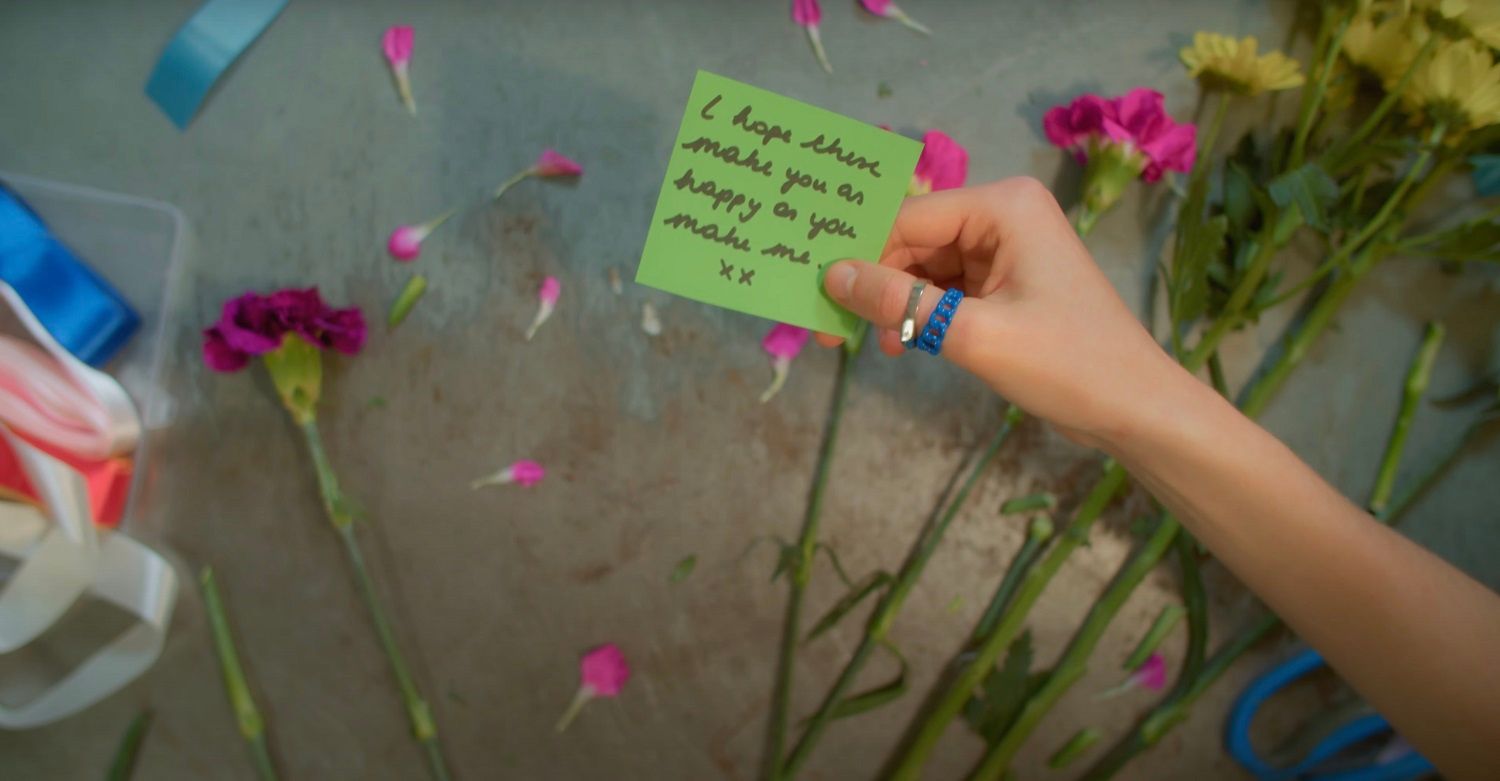 With a location secured, Gillis explains, much of the rest of the production fell into place (relatively) easily. That said, she admits it was both difficult and even intimidating trying to navigate the schedules and availability of her cast and crew.
"At the beginning, before everything was locked, it didn't feel real because at that stage it was just an idea and some words on paper. Once the location, crew and cast were locked, then things began to feel real and started to feel a bit easier," she says.
Gillis also credits the hard work and dedication of everyone on the project for allowing her to realize her vision for the story and for "making being on set a blast."
"You have to believe it to make it happen."
"Aesthetics and storytelling go hand-in-hand, and I'm grateful to my amazing cast and crew that I didn't have to compromise either and that it all came together in such a beautiful way. As a whole, I'm very proud to have my name on this project," she says.
Furthermore, she adds that her experience on the film and the willingness of others to volunteer their time and talent to help out have inspired her to continue creating more work.
"You can really go anywhere in the world with a creative community and find people who are willing to be a part of bringing your vision to life. Overall, I remained super positive, and maybe even a bit delusional, when it came to the production. I think that also played a huge part in it all going well. You have to believe it to make it happen," she says.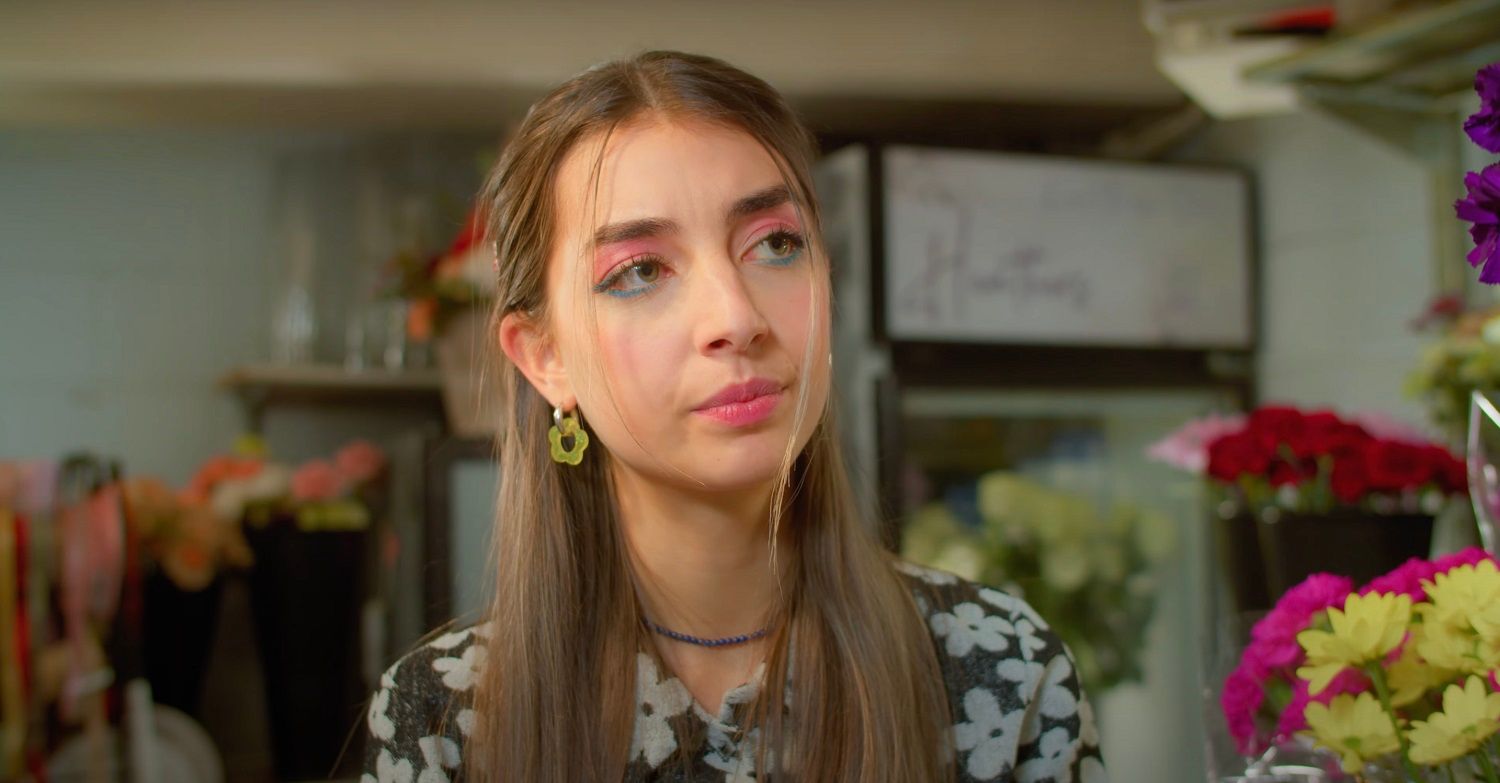 Oopsy Daisy is currently out on the festival circuit, where it has already garnered numerous laurels for comedy writing, female direction and more. While noting that accolades are great, Gillis says the appreciation the film has received from audiences has been an even bigger highlight.
"During the first screening I was surprised by how many laughs it got. I hadn't thought of myself as a comedy writer until recently because to me comedy is just such a natural part of storytelling," she says.
Gillis is already putting her storytelling talents to work on a pair of sequels set in the Oopsy Daisy Cinematic Universe (ODCU). While short on details, she confirms that both films will see Foley reprise her performance in the leading role.
"I hadn't thought of myself as a comedy writer until recently because to me comedy is just such a natural part of storytelling."
"All I'll say for now is that Rosemary will be returning, but this time she'll be working at a rug store and a mattress store. The films will also go further into the complexities of relationships," Gillis says.
She adds that she hopes her work will get people thinking about what it means to be a happy and healthy couple – and, ultimately, whether love can redeem itself or if it is time to lose the rose-tinted glasses.
"I don't believe that true love exists or, if it does, so many things have to align for it to come together and they usually don't. I won't ruin everyone's day with my cynicism about love though – I'll let my other two upcoming films speak for themselves," she says.
---
For more about Oopsy Daisy, including screenings, awards and behind-the-scenes content, visit the film's official website here. Connect with Devin Gillis via her website here.