A new doc about Olympic snowboarder Ross Rebagliati is set to hit the screen at the Whistler Film Festival later this month. Director Chris Roussakis talks cannabis, creativity and re-living one of the most controversial moments in Canadian sports history.
---
Nagano Till Now presents an up-close portrait of Canadian snowboarder and Olympic gold medalist Ross Rebagliati and the complicated legacy of his temporary disqualification from the 1998 Winter Olympics after testing positive for marijuana.
The documentary examines the aftermath of the events that made Rebagliati a household name in Canada and sheds light on the lifetime he has spent navigating the media, public perception and the stigma associated with cannabis consumption.
The film also reveals how both resilience and time have allowed Rebagliati to finally move beyond his past and channel his place as a world champion into his life and work today.
Ottawa-based director Chris Roussakis, the creative mind behind the project, says it was as much luck as it was planning that the film came to be after he and Rebagliati had previously connected on Instagram.
"It was the perfect storm of us having a couple days off to do this. I was out in BC shooting a TV commercial and it was just prior to leaving that I realized I hadn't linked up with Ross yet," Roussakis recalls. "I thought we should try to make something happen while we were there, so I reached out and he was game to play. Then it was, 'OK, well, what are we gonna do?'"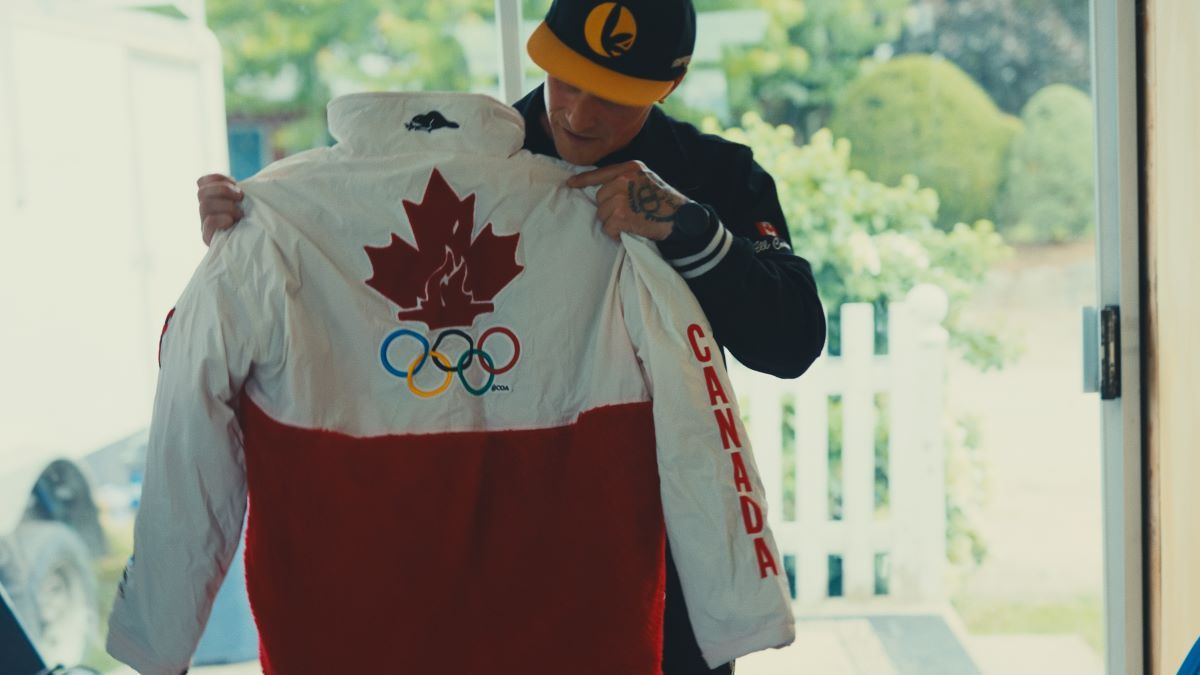 From go-head to camera, Roussakis had only a few days to come up with an angle for the story and prep before traveling to Rebagliati's home in Penticton, where most of the film was shot.
"I knew I wanted to talk about the Olympics, but I didn't want to do forty interviews with different people. I wanted it to be Ross' perspective on things, so it was very much sitting down with him, here's his take on life and here's where he wants to go," Roussakis recalls. "Did I know how it was all going to come together? No, I didn't, but I knew that asking these questions could at least bring us full circle."
"This is a guy who was a hero to some in Canada and to others not so much because they felt what happened was a stain on the flag."
That full circle has included Rebagliati launching his own business, Ross Gold, operating as a ghost grower for a number of major cannabis labels and forming partnerships with iconic brands such as Roots and OVO. While Rebagliati has largely come out on top, the film makes clear that it hasn't always been easy.
"This is a guy who was a hero to some in Canada and to others not so much because they felt what happened was a stain on the flag. If you look at how the situation unfolded at the time, it was, 'You have done something wrong,'" Roussakis says. "Today, it would be very different. Now, you have NFL and NBA athletes tied to CBD and THC companies. Ross was put in a box where he wasn't able to channel that prior to legalization. It was very unfair."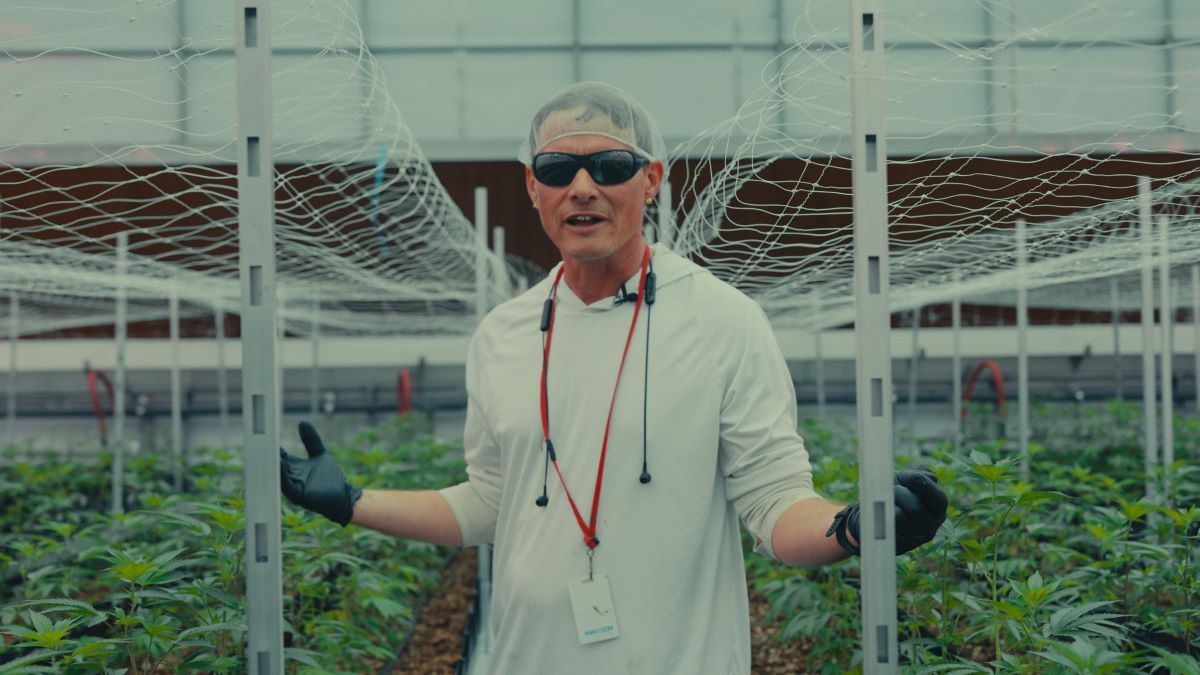 Since debuting earlier this year, the film has screened at festivals in both the US and Europe (more on its Canadian premiere below). Although Roussakis admits he was caught off guard by the publicity and connections the project has brought his way, he says it has also motivated him to do more in the future.
"I've been in the arts world for eighteen years, but there are still things that I learn from projects like this. It has definitely opened my eyes to filmmaking and how we'll approach this moving ahead," he says. "Had we not done it, I think I wouldn't have been able to develop the skills I've gain by going through this. Maybe not technical or camera skills, but film industry skills."
"If you want to chart a course in this industry, you've got to start making your own content and that usually starts with writing."
On the creative side, Roussakis adds that the experience has also inspired him to rethink how he approaches everything from ideation to finished work. It's a good message for other filmmakers to hear:
"If you want to chart a course in this industry, you've got to start making your own content and that usually starts with writing. The ideas that you have in your head, start going through the process of formulating them and writing them down," he says. "Up until this project, I never really put pen to paper, but now I've really started to write more things down and I'm much more open to really pursuing an idea."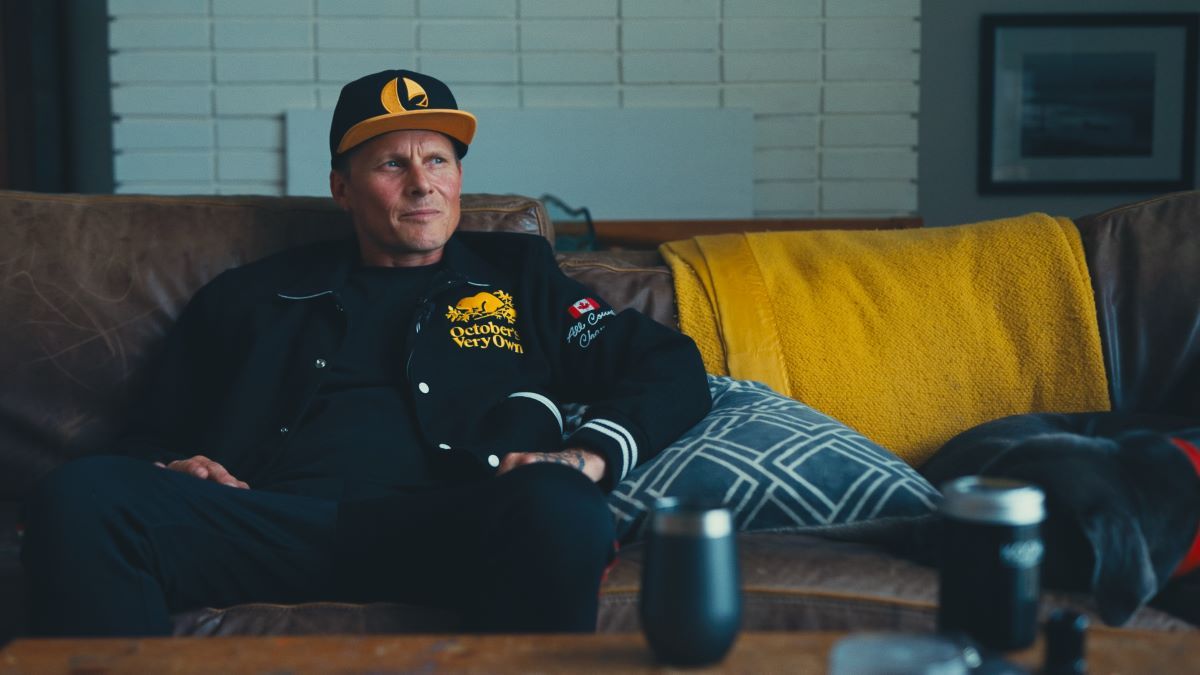 Nagano Till Now's festival run is already closing in on the finish line, but not before it makes its Canadian premiere with two screenings at the Whistler Film Festival on November 30 and December 2. For Roussakis, it will be a chance to both celebrate with friends and family and to reflect on significance of the journey thus far.
"When you hold a gold medal in your hands, even as someone that hasn't won it, you get that chill down your spine," he says. "You're just, 'Wow, I thought it would be heavier or lighter,' or 'This is a piece of history.' Picking up that medal and touching the jacket I'd seen on TV when we were filming, it was surreal."
He adds that he hopes those who see the film won't let the controversy of 1998 diminish the accomplishments of an athlete who rose to become the best in the world in his sport on a day a quarter of a century ago in the Japanese Alps.
"I hope there is more empathy towards Ross and what he has had to go through because of the fame that he incurred by having this take place," Roussakis says. "Watch the film, hear him out and take into consideration the fact that while we have preconceived notions of things that we hear about in the news, there's always another side to it."
---
For more on Nagano Till Now, follow Phantom Productions on Instagram here (@phantomproductions.social) or connect with Chris Roussakis here (@chrisroussakis).