A rising sommelier must choose between career and friendship in Master of the House. Vancouver filmmaker Dylan Maranda reflects on capitalism, ethnicity and the world of high-end restauranting.
---
Master of the House dishes out the story of Vincent (played by Brendan Meyer), a wine steward at an up-and-coming restaurant reinventing Indigenous cuisine, who is faced with the choice between opportunity and friendship when he is given the chance to jump ship for a more established, high-profile competitor.
When his secret is outed at the hands of a ruthless food critic (Matthew MacCaull), Vincent's career, as well as his friendship with the restaurant's Indigenous head chef/owner Elizabeth (Kira Doxtator), is thrown into jeopardy.
Along the way, the film confronts some tough questions about the warping of culture for profit, the nuances of class structure, and how we ultimately choose to define success.
Director and co-writer Dylan Maranda, a Vancouverite who "grew up in the kitchen" as the son of a chef, says he was first inspired back in 2019 by what he saw as the perfect world to tell a story that critiqued capitalism.
"I knew I wanted to make a film in a restaurant. I also wanted to comment on the commodification of labor and otherness, and to set it in a world that made sense to a lot of people through food, but at a level that felt exclusive," Maranda says. "It seemed that the canvas of fine dining was the perfect world to paint all those bigger ideas against."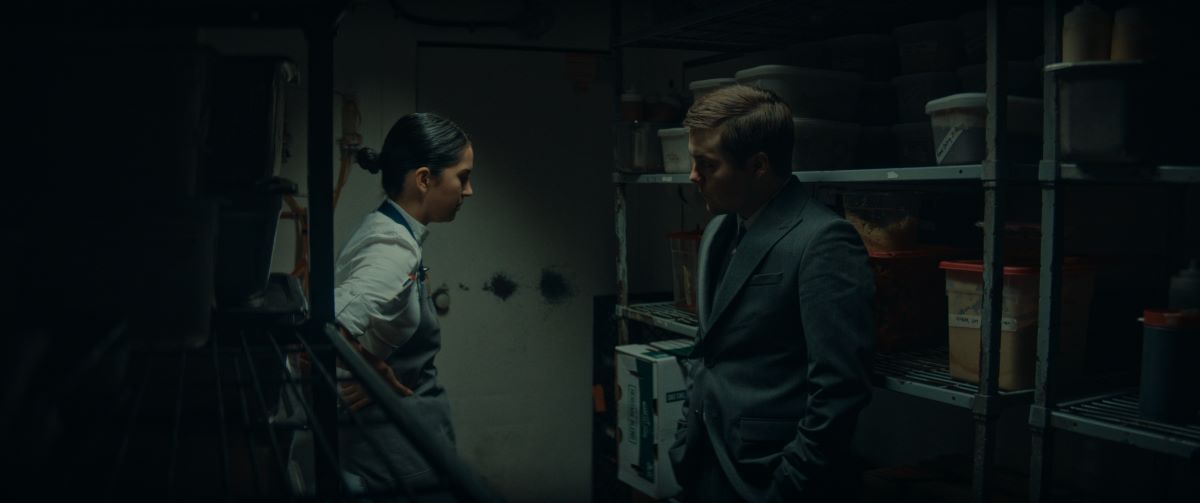 As a non-Indigenous filmmaker, Maranda admits that what he wanted to do with Master of the House made some of his other non-Indigenous peers nervous. Although he can't speak on behalf of Indigenous peoples, he believes he still has something to bring to the table.
"Especially being Canadian, I felt strongly that I couldn't make a critique on capitalism without talking about colonialism. I'm a white settler director, but I've been so thankful to have been guided and encouraged by friends who are Indigenous filmmakers through navigating these characters," he says.
"Especially being Canadian, I felt strongly that I couldn't make a critique on capitalism without talking about colonialism."
In discussing the broader context the film taps into, Maranda doesn't hold back on his personal politics. Moreover, he says he hopes his work touches on "something that not a lot of people might be ready to talk about," but something which they have "almost certainly felt."
"We're now at this precarious economic place, certainly in this country, where we're being crunched pretty hard if you're anything other than what I would consider upper class," he says. "I believe those with a vested interest in keeping our current situation the way it is use everything at their disposal to divide the working class through distraction. The film tries to represent how these capitalist systems fail all of us in different ways."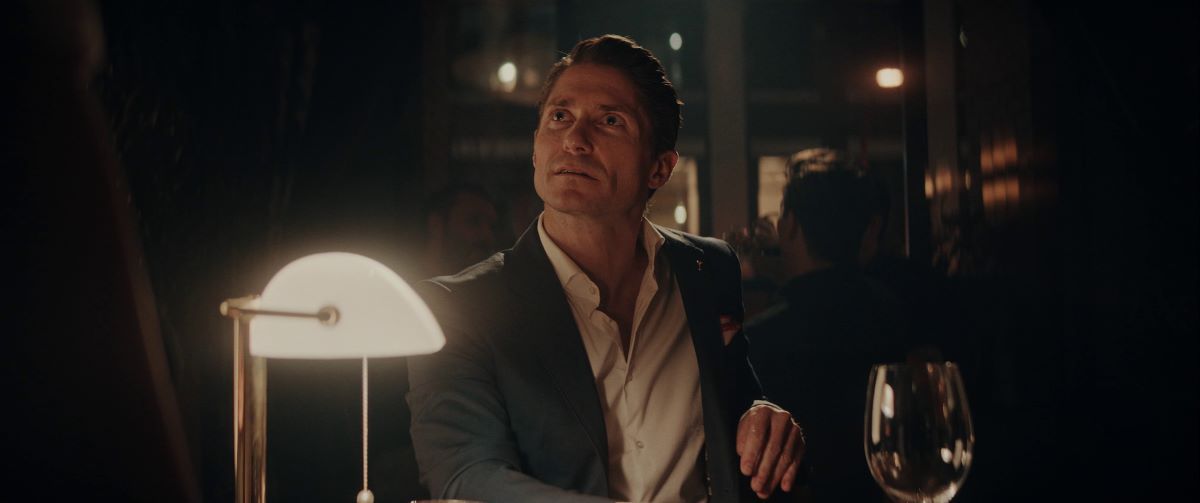 When it came to working with the film's cast, a dialogue-heavy script and tight shooting schedule (just two-and-a-half days) made for what Maranda describes as "a huge ask." As such, he took steps, including giving the actors carte blanche on certain aspects of their characters, to help them "really get into the nitty-gritty of the human side of things."
"I tried not to give backstory to the actors. In the conversations and casting process, I wanted to see who figured out the puzzle or brought something to the table. They almost always surprised me with new things," he says. "All the actors just brought different elements that made the characters so dynamic in various ways. I just sat there on set and got to watch them do their magic."
"I wanted to see who figured out the puzzle or brought something to the table. They almost always surprised me with new things."
At the same time, he emphasizes that "film is a team sport" and that after a meaningful portion of the film's roughly $30,000 (CAD) budget went to securing the incredible location of Kissa Tanto in Vancouver, the rest was used to ensure that those involved were fairly compensated for their time (Note: When making a film about the exploitation of class, make sure to pay your people).
"This project was very arduous at times, but I loved every second of it, and the minute it was over I wanted to do it again," Maranda says. "I feel really lucky that this thing exists. So many people put their time and effort into making it what it is. In that sense, it's very special, not just for its end result, but also because the people who worked on it added so much of themselves that you can really feel it."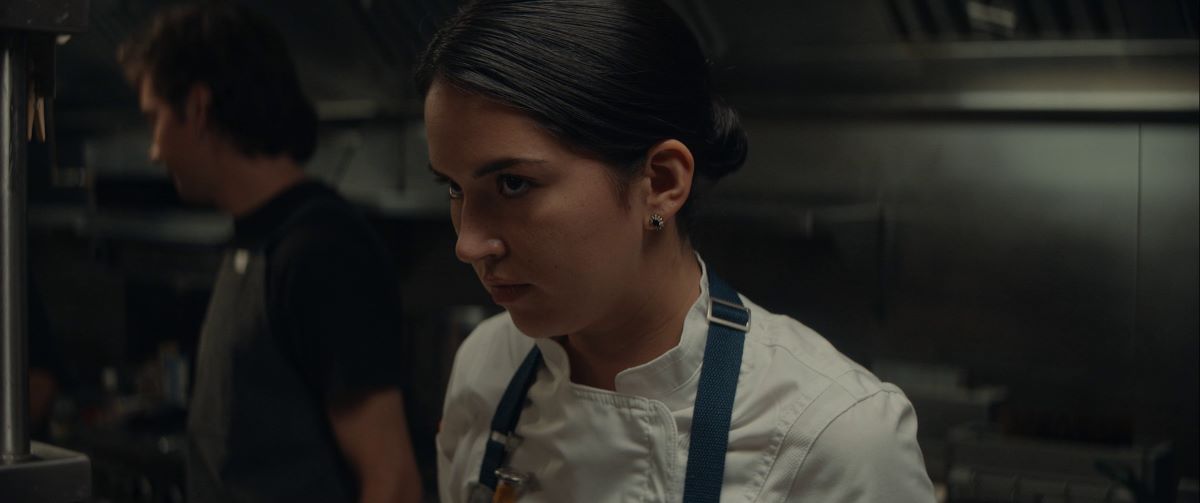 Master of the House recently premiered at the 2023 Vancouver International Film Festival. With an extended run now in the works, Maranda says he has finally had time to reflect on journey to here.
"The best decision I made on this project was to think about it for three years. You have to make sure your work is so much a part of you that when you have to start compromising it hurts less and you get less rattled by it," he says. "This film isn't what I pictured at the beginning, but in many ways it's better. If I hadn't been able to let go of what I thought it was, the process would have been much more difficult."
He adds that it has been great to see how audiences have connected with the characters and that he hopes people can identify and sympathize with their flaws while reflecting on their own lives and relationships with the world and those around them.
"When you ask people to sit in a dark room for a period of time and watch something you've made you and pay for it, I believe you should entertain them. So, I hope, at minimum, people watch the film and feel that they were told a story," he says. "I also hope people see themselves in the characters enough to think about their place in the world of the film, but then take that away and question their place in the world at large. If a film makes people study how they live their own lives, it's doing its job."
---
Connect with Dylan Maranda on Instagram here (@dylandmaranda).