A man develops an unhealthy obsession with the idea that he might be a robot in CAPTCHA. Filmmaker David Feehan gets existential about his new sci-fi comedy.
---
CAPTCHA puts a hilarious spin on high-concept science fiction with the story of a man who starts to question whether or not he is really human after he finds himself unable to tick the "I'm not a robot" box on an online CAPTCHA test.
Filmmaker David Feehan (who produces, writes, directs and stars in CAPTCHA) penned the story during the height of the COVID pandemic, at a time when he says, "We were all spending way more time online, isolated and, I think, losing touch with our sense of selves."
As Feehan explains, the project was also an opportunity for him to exercise some of his many creative skills and bring together two of his life-long interests.
"I've loved sci-fi films for as long as I can remember, starting with Star Wars and The Matrix. The action was ground-breaking, but the deeper metaphors made me see how genre films could talk about real stuff," he says. "I also got into acting through improv, so my writing has always tended toward comedy. I suppose sci-fi and comedy are kind of in my bones, so putting them together made sense."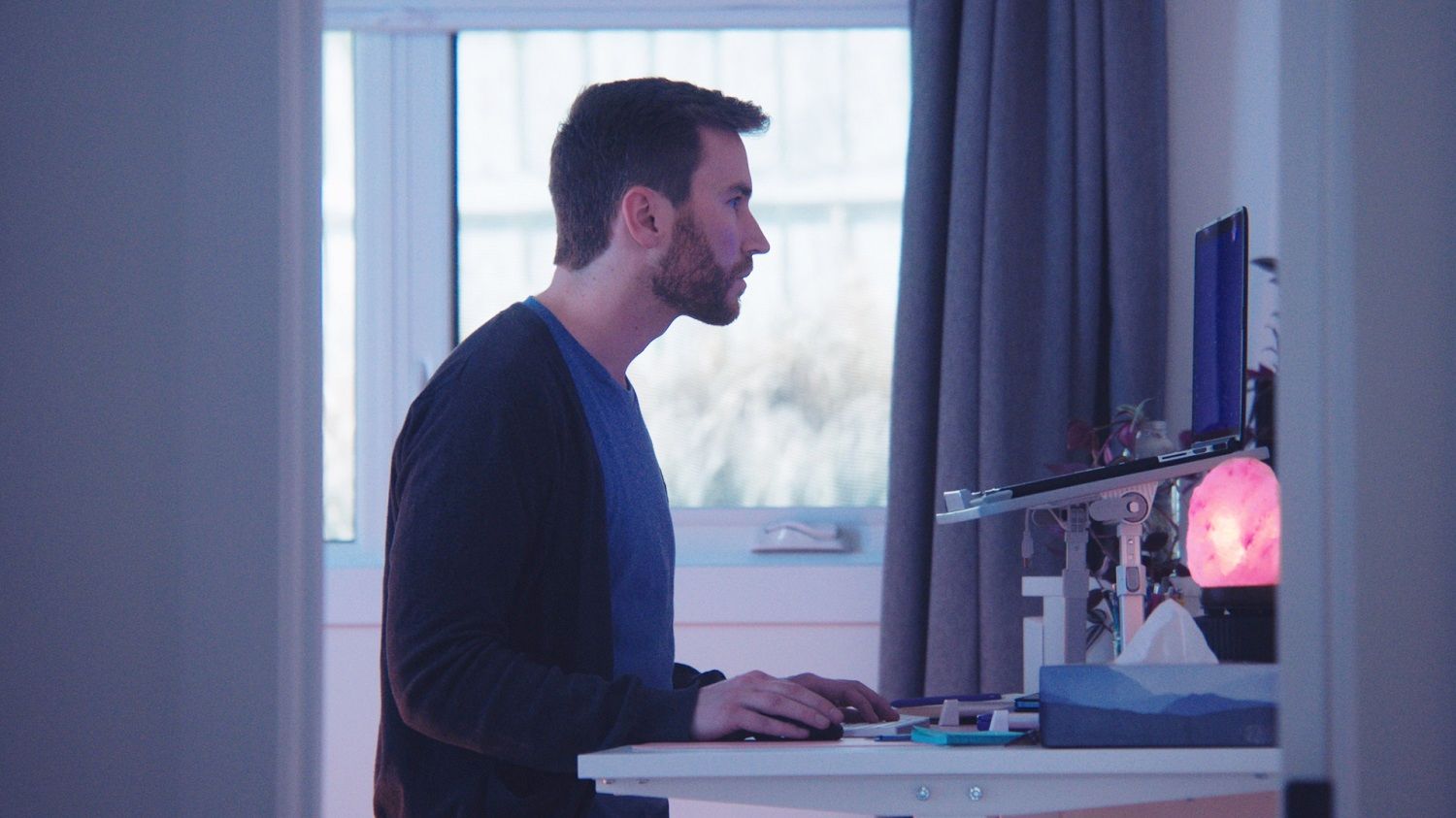 Originally from Newfoundland, Feehan relocated to Calgary during COVID with his wife Catherine Vielguth (who also helped produce, co-stars and was five months pregnant during filming), and began prepping for the project in early 2022.
"When I was crewing up for this, I felt like I still didn't know that many people in the industry here. But I put the call out on Facebook and asked a few friends, and I was really happy to have legitimate, professional people apply," he says. "The actors came from a casting call that went out through ACTRA Alberta. I'm so grateful that all these wonderful performers applied."
In addition to the complications presented by COVID, Calgary's booming film and television industry meant talent and crew were in high demand. As a result, getting people on board (especially at the last minute) was complicated and, as Feehan explains, very stressful.
"Everyone on this film was super talented, but more importantly, they were all nice people. No jerks allowed."
"We had about ten or eleven crew positions during production, and I think four of them had to be replaced in the week leading up to filming," he says. "A couple of people got sick, someone else had to fill in at work because a co-worker got sick, and then randomly someone else was injured (unrelated to our project or to COVID)."
CAPTCHA was shot over two days in May 2022 on a budget of $13,000 (CAD) covered by a grant from Calgary Arts Development for which Feehan says he was "super grateful."
"Most of that went into cast and crew labor for the shoot, and then post-production services. We were fortunate to get some favors and discounts. Folks are pretty kind when they know you're making an independent, low-budget thing," he says. "Also, we were lucky to get positive people on set. Everyone on this film was super talented, but more importantly, they were all nice people. No jerks allowed."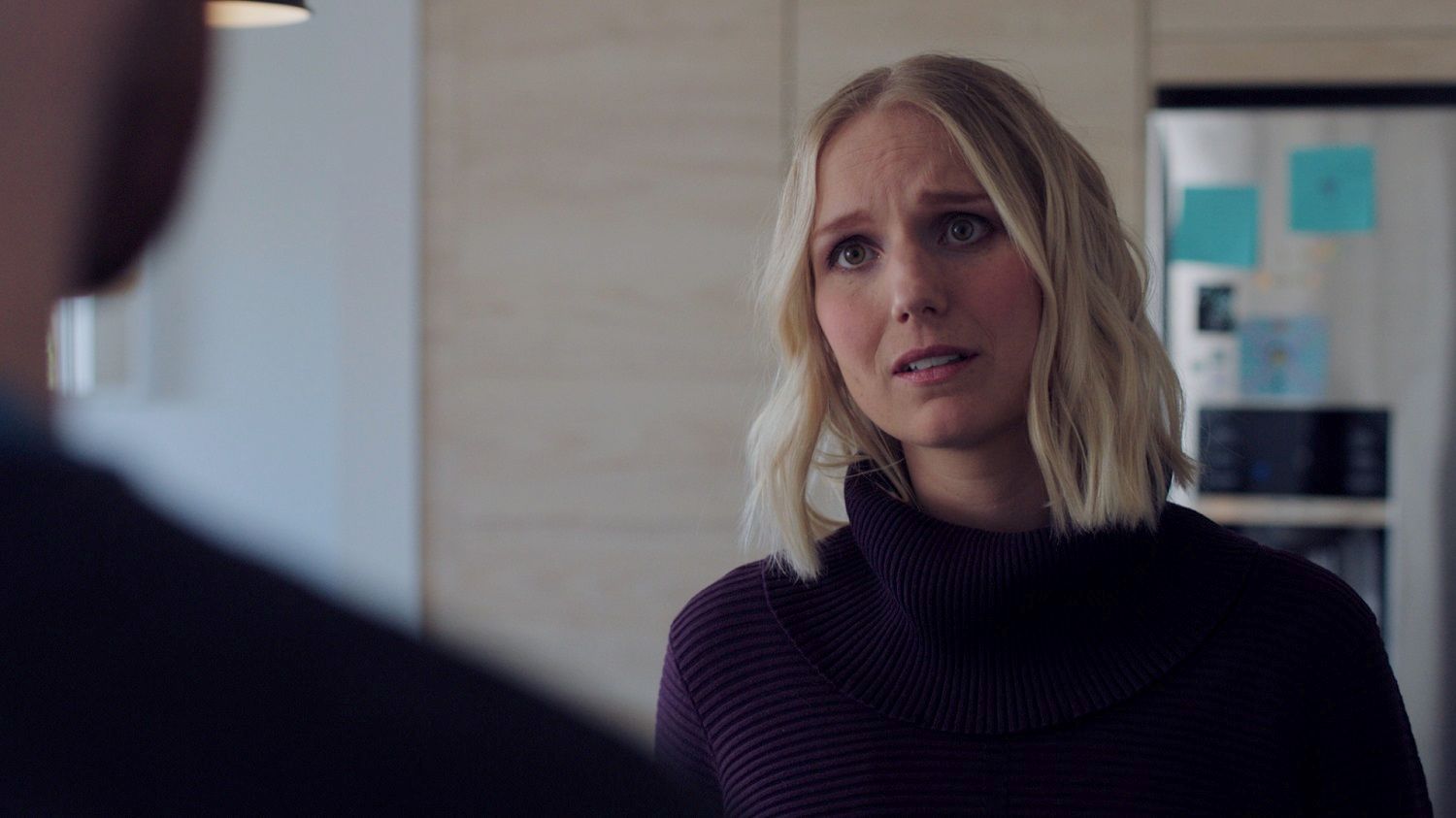 Throughout the project, Feehan notes he was also lucky to be surrounded by people who were able to offer an extra set of eyes, novel solutions and make everything achievable. Nowhere was this more evident, he says, than when it came to shooting one of CAPTCHA's most memorable scenes.
"The last shot we did was the run down the alley. When our DP Shae Paterson and I were prepping he said, 'Let's just strap the camera to the back of my truck,' and I was like, 'Hell yeah!'" he recalls. "Then, Audrey Gutsche, who was in charge of hair and make-up, had this fake blood that she filled my nose with. The fact that we can see it drip out in slow-motion while I'm running is just awesome."
Of the many lessons Feehan says he learned while working on the film, he emphasizes the need to "plan your post-production like you plan your production." In particular, he stresses having discipline in order to ensure post (and your project) doesn't just drag on forever.
"Plan your post-production like you plan your production."
"I made a to-do list for each production day and kept it in my back pocket that had stuff like, 'wake up... drink coffee... put on costume... meet and chat with that actor... end of day: order dinner... skip the dishes and chill,'" he says. "But, then on post I just lagged. I did the edit myself, so I was like, 'No rush, I can do it whenever!' Time quickly slips away. I knew what had to happen, but I didn't have the same sense of urgency."
Nevertheless, despite getting a slow start, Feehan admits the editing stage ended up being one of the most gratifying parts of the entire process – when he finally got around to it, that is.
"I think the tone I was aiming for was a really hard one to hit. But, once I had the footage and I was laying in the voiceover I thought, 'Oh yeah, this is working.' Prior to that you just don't know," he says.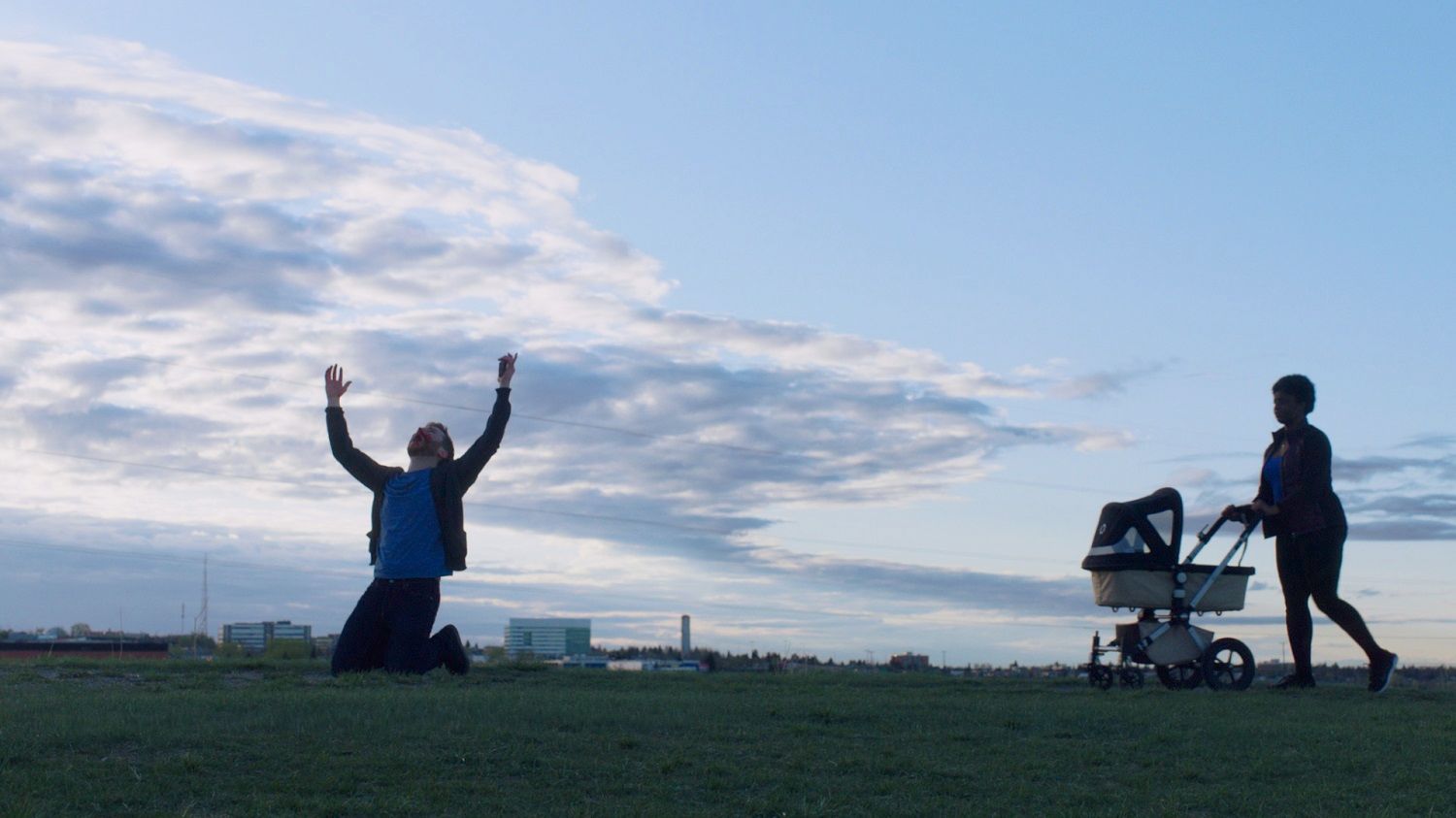 CAPTCHA has been screening at festivals around Canada since early 2023, and Feehan says the response the film has received so far has been amazing.
"People are laughing when they're supposed to be laughing, which is the most important thing for me," he says. "The whole thing has to feel like a real, serious crisis, because that's what the character is feeling, but then the comedy comes from pointing at the silliness of it all."
As for the deeper themes at work in the film, he states he doesn't think any of us will ever be completely certain of who (or what) we are or why we are even here. Which leaves us with just one last question: How would he react in real life if he discovered he was a robot?
"Ha! I don't think it would change anything. Whatever I've been doing must be what I was programmed for, so even with the knowledge of my own robotic nature I'd just continue to follow my programming," he says. "Maybe I'd feel an incredible sense of peace. We're all trying to know ourselves, right? That would be the ultimate answer: Here's who you are and here's your purpose. Great, check, done."
---
Connect with David Feehan via his website here.